Talks Desired Spaces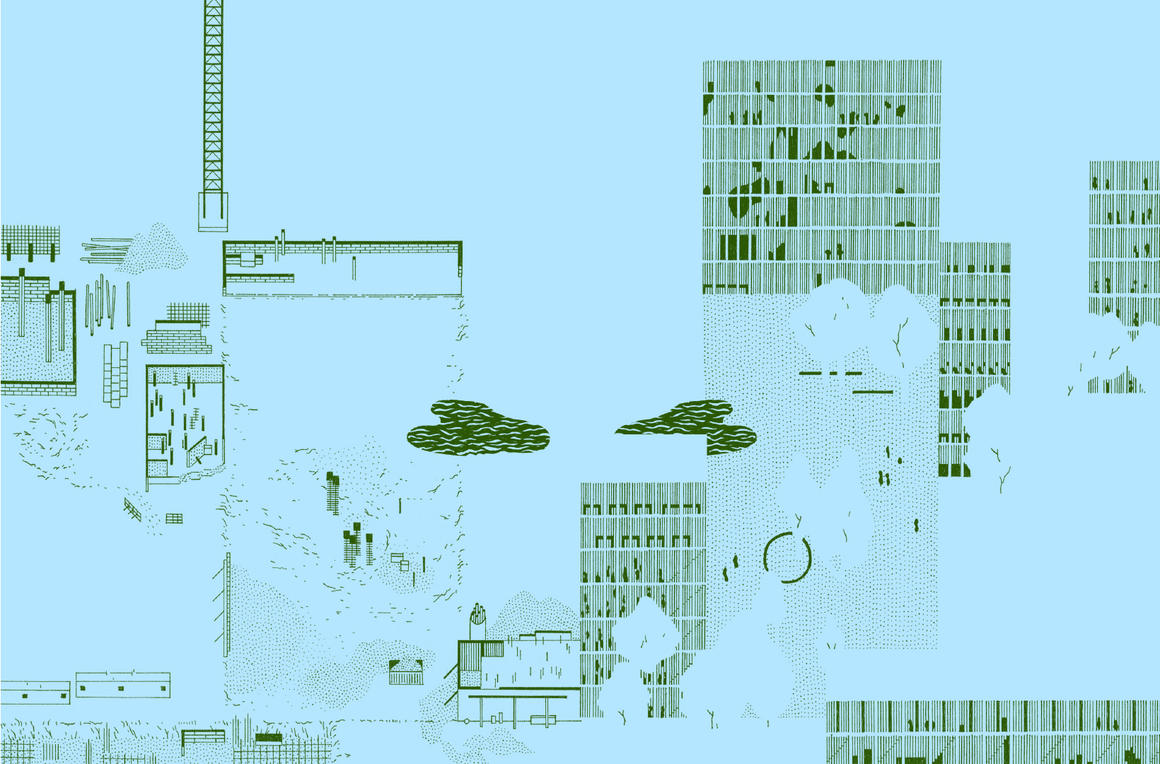 On Wednesday October 7, ICA, CIVA and VAi will follow up on the "Desired Spaces" open call for projects, launched in May, with a day-long debate at Kanal-Centre Pompidou. This call, launched by the three Belgian architecture institutes, aimed to collect, in response to the current crisis, possible future scenarios for a built and non-built environment. 180 contributions, a series in the newspaper Le Soir and a summer of reflection later, the institutes pursue this inspiring momentum with a first event.
Dates
Wednesday, October 7, 2020
Place
Kanal - Centre Pompidou / SHOWROOM +1
Coproduction
Institut culturel d'architecture Wallonie-Bruxelles / Vlaams Architectuurinstituut
As part of Brussels Archiweek, we will get to the heart of the matter in a free and open way. We will start from some of the contributions and themes that have emerged, then discuss possible futures with those who often debate them. Chloé Salembier and Jean-Didier Bergilez question the place of humans in the city, Maya Van Leemput and Lieven De Cauter the city of the (distant and less distant) future from a philosophical and futuristic approach, Léone Drapeaud of Traumnovelle and Olivier Servais the representation of the dream, and Bas Smets the ecosystems. These debates, moderated by Pieter T'Jonck, will be open to the public and broadcast live on the social networks of ICA, VAi, CIVA and urban.brussels.
PROGRAM
(FR) / 10:00 > 10:45 / Léone Drapeaud (Traumnovelle) x Olivier Servais
(FR) / 11:15 > 12:00 / Chloé Salembier x Jean-Didier Bergilez
(NL) / 13:30 > 14:15 / Maya Van Leemput x Lieven De Cauter
(NL) / 14:45 > 15:30 / Bas Smets x Benjamin Verdonck
The dream is a central concept in these exchanges of ideas: how can our (public) space be different and how do we adapt our lifestyle to it (or the other way around)? We are curious to know what our speakers think about this and how they have experienced the last six months in their respective fields. Images, reflections and themes among the contributions constitute a strong source of inspiration and discussion. City making, space dematerialization, ecosystems variety, utopia vs. dystopia, the future, the place of the human being, the imagination of dreams, ... all concepts and ideas that emerged from the contributions, which you will find on www.desiredspaces.be.
We invite you to dream the future with us at the Kanal-Centre Pompidou on October 7th. Registration via this link: https://bit.ly/2FJFzpq