Library – Collections
Landscape Architecture and Gardens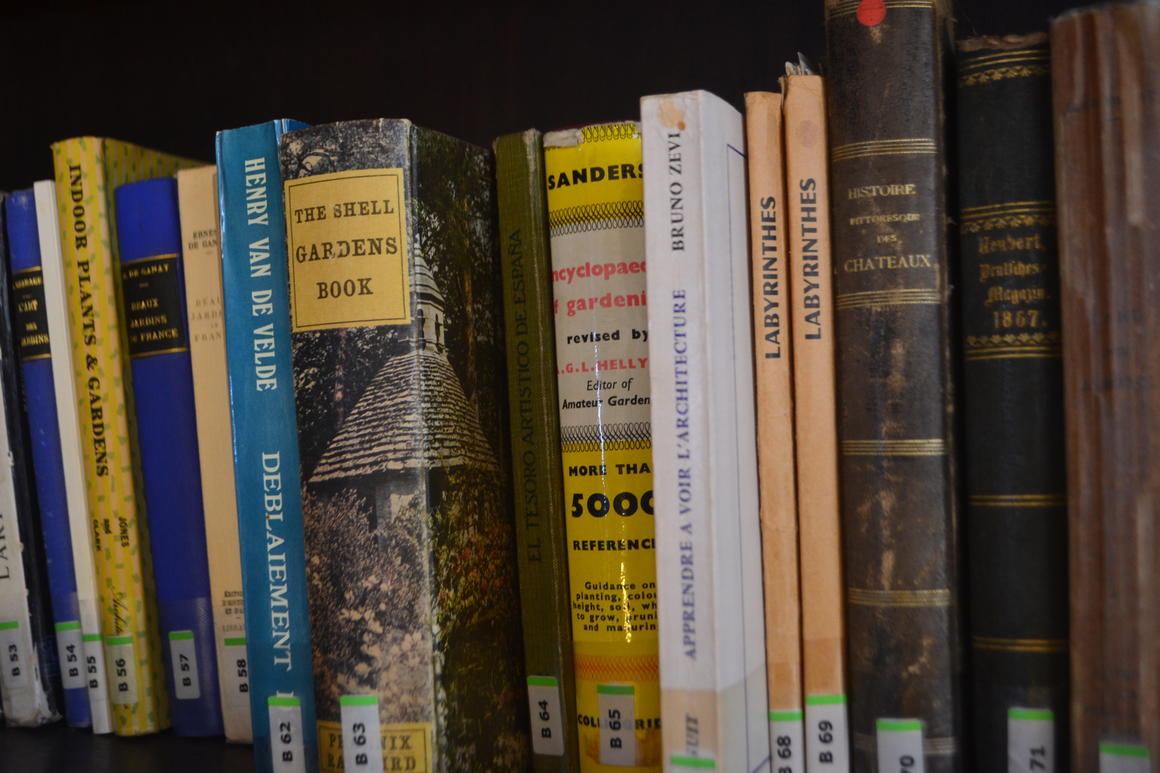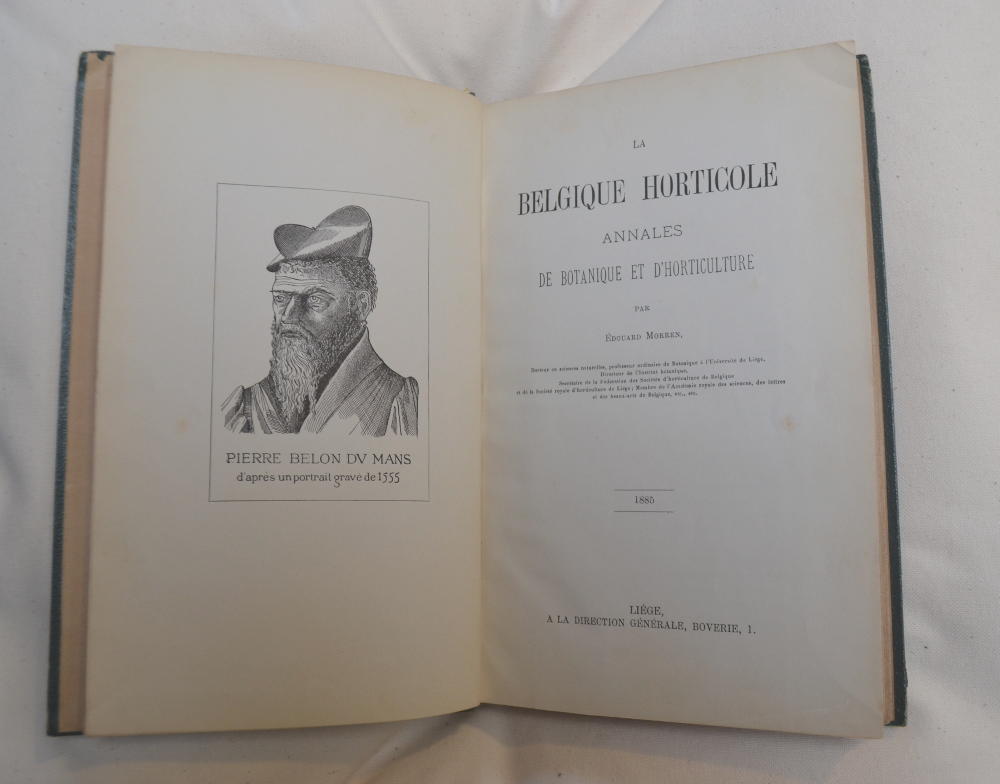 Just in
The library's recent works that are freely accessible to the public:
Since the start of 2018, a selection of recent and reference works are freely accessible in the general reading room (1st floor), based on a classification by theme. There you will also find the most recent issues of the journals we receive. Within a few months, all the books published since 1990 will be directly accessible. We are working on it! The remainder of the collection remains available, as usual, through a request to the librarians. 
Seven precious works have entered our collections: 
Some English Gardens / after drawings by G. S. Elgood, with notes by G. Jekyll. London : Longmans & Co., 1904
Le Petit-Trianon : histoire et description / Gustave Desjardins. Versailles : L. Bernard, 1885
La Belgique horticole : annales de botanique et d'horticulture / Edouard Morrens. Liège : A la Direction Générale, 1885
Le nouveau jardin / André Véra, vignettes et ornements dessinés et gravés sur bois par Paul Véra. Paris : Emile-Paul, 1912
Arboretum et fleuriste de la ville de Paris. Description, culture et usage des arbres, arbrisseaux et des plantes herbacées et frutescentes... employées dans l'ornementation des parcs et jardins / A. Alphand. Paris : J. Rothschild, 1875
Les Jardins ou L'art d'embellir les paysages, poème par Delille. Paris, Chapsal, 1844
De l'art des jardins, du XVe au XXe siècle / par Marcel Fouquier. Paris : Emile-Paul, 1911
Description
This collection encompasses some 10,000 books, old and modern, on the history and practice of garden and landscape architecture. It also includes a collection of some 250 precious books, which can be consulted after prior request, as well as numerous journals on the relevant field. Built on the foundations of René Pechère's personal library, it has been built up and updated over the years to become a model reference library on the subject in Belgium. 
History
The core of the library devoted to the history of gardens and the landscape consists of the personal library of landscape designer René Pechère (1908–2002). Fascinated by both history and books, he assembled what probably formed at the time the greatest library in Belgium on this subject. Acquired in 1988 by the Brussels-Capital Region and managed by the René Pechère Library non-profit organization, it has continued to be updated and enriched by old works ever since. It is completed by publications linked to archival funds, which are progressively being integrated within the catalogue. 
In 2016 this library was incorporated within the CIVA in the collection of Gardens, Landscapes & Urban Ecosystems. 
Content of the collection
The library on the history of gardens and the landscape includes some 10,000 works and collections of plates on the international history of gardens and the landscape, and to the practice of landscape architecture and botany, written in various Western languages. It also includes an exceptional collection of some 250 precious books, consisting of original editions and rare books, the oldest of which date back to the sixteenth and seventeenth centuries.
It also offers a collection of some 70 recent international journal titles.
Access
All the publications on the history of gardens and the landscape are referenced in an inventory which can be accessed on the CIVA website. A selection of recent and reference works are freely accessible in the general reading room. The others are accessible through the librarians.
The precious books, also included in the inventory, are kept in a specific conservation site and may be consulted after an explanatory prior request, with a delay of one week maximum.