7 arts: Belgian avant-garde (1922-1928)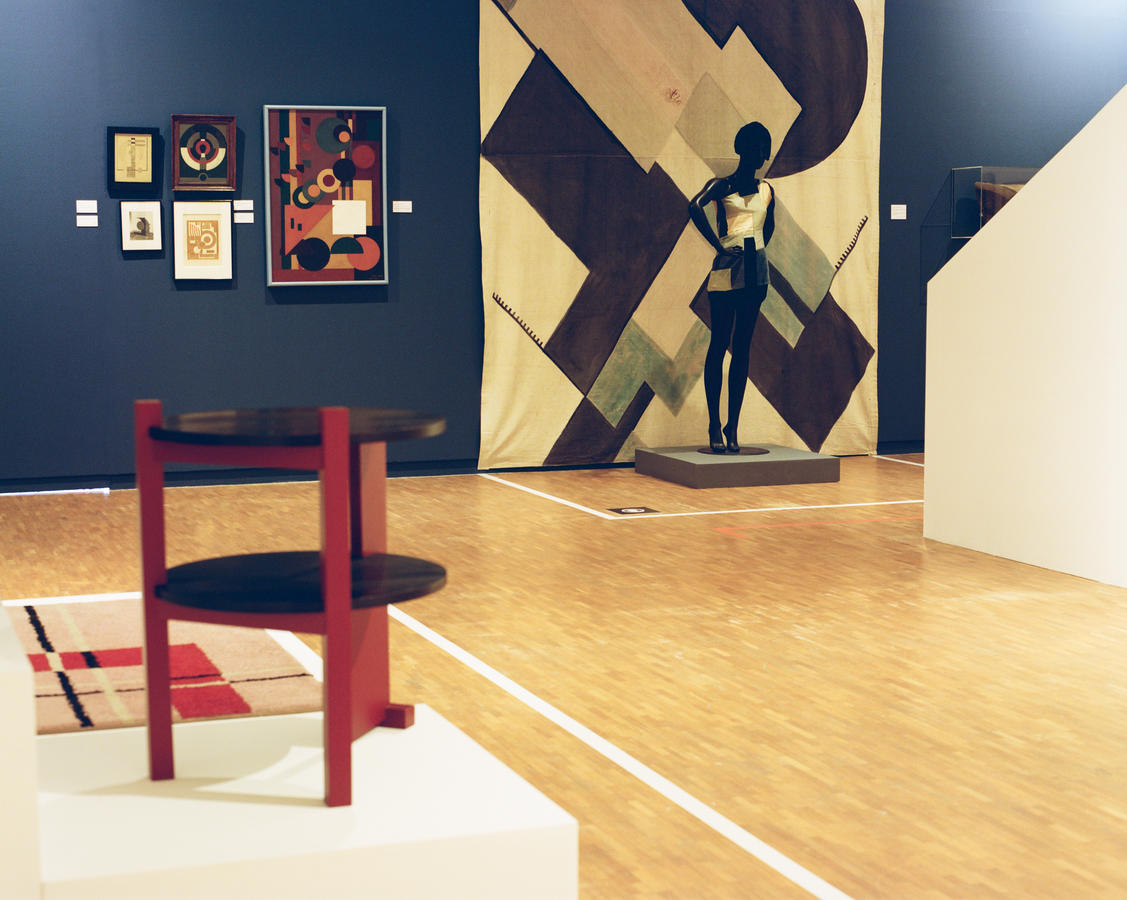 CIVA is taking a series of precautions to ensure a safe, calm and enjoyable visit of the exhibition. The number of visitors that can enter simultaneously the exhibition is limited for obvious reasons. This is why we would like you to register by choosing the moment of your visit in advance. This way, you are sure to get a ticket for the exhibition.
Dates
Tuesday, May 19, 2020
Sunday, August 9, 2020
Place
CIVA, Rue de l'Ermitage 55, 1050 Brussels
Tickets
Adults: 10€ / students & seniors: € 5 / -18 years old: free entrance / museumpassmusées: free
Curator(s)
Stéphane Boudin-Lestienne, Alexandre Mare, Yaron Pesztat & Iwan Strauwen
With the support of
The National Lottery
CLICK HERE TO READ THE PRECAUTIONARY MESURES
One century ago there was a flourishing avant-garde in Brussels. In 1922, Pierre and Victor Bourgeois, Pierre-Louis Flouquet, Karel Maes and Georges Monier launched the periodical 7 Arts, which would turn out to be of major influence on the art scene. The five Brussels residents championed the plastique pure (geometric abstraction) and stood for an synthesis of all art forms: painting, sculpture, decorative art, literature, music and film, all of which where looked at from an architectural and urbanistic point of view. They were swiftly joined by important artists like Magritte, Servranckx, De Boeck, Peeters, Gailliard, Baugniet, Hoste, Jasinski and Gaspard.
In 1922, in Brussels, five very young artists – the poet Pierre Bourgeois, his architect brother Victor Bourgeois, the painters Pierre-Louis Flouquet and Karel Maes and the musician and critic Georges Monier – assembled a section of the Belgian avant-garde around a weekly magazine, 7 Arts. The publication sought to be multidisciplinary with the key mission of promoting Pure plastic in the sense of a geometric abstraction applied to all the arts. At the same time they took up a social or even political position: Pure plastic must invade the city and create a new relationship between the city-dweller and his or her environment, whether urban or domestic.
Two disciplines received particular coverage: cinema, a new art in which everything was possible and, above all, architecture which was totally reinventing itself amid the ruins of the Great War. This juxtaposition of architecture – with its technical demands and necessary rigour of design – and the other arts is part of what made the magazine so unique. Among the group members and those close to them it was not unusual for painters to try their hand at architecture, for architects to design furniture or for writers to theorise about architecture or evoke its beauty in their poems.
Consisting of between four and eight pages, the magazine format was that of a broadsheet newspaper, in black and white and richly illustrated with reproductions of paintings and photographs of buildings and furniture, architectural plans and even musical scores as well as a great many prints, principally the work of Maes and Flouquet. Every week articles, manifestos, features and reports proposed a revolutionising of the links between architecture, urbanism, literature, cinema, the decorative arts, music and theatre that would be free of any hierarchy while at the same time bringing the latest news from the very active literary and artistic circles in Belgium and Europe.
The magazine circulated widely beyond the borders of Belgium and the editors kept up an assiduous correspondence with leading actors in Europe's avant-garde: De Stijl in the Netherlands, Der Sturm and the Bahaus in Germany, Il Futurismo in Italy and L'Esprit Nouveau in France. 7 Arts ceased publication in 1928, after six seasons and 156 issues. Shortly afterwards, Flouquet described 7 Arts as the most important «organ of doctrine and combat» of the modern movement in Belgium.