Round Table: Buyssens and the anthropocene (sold out)
The challenges of landscape architecture - current issues and visions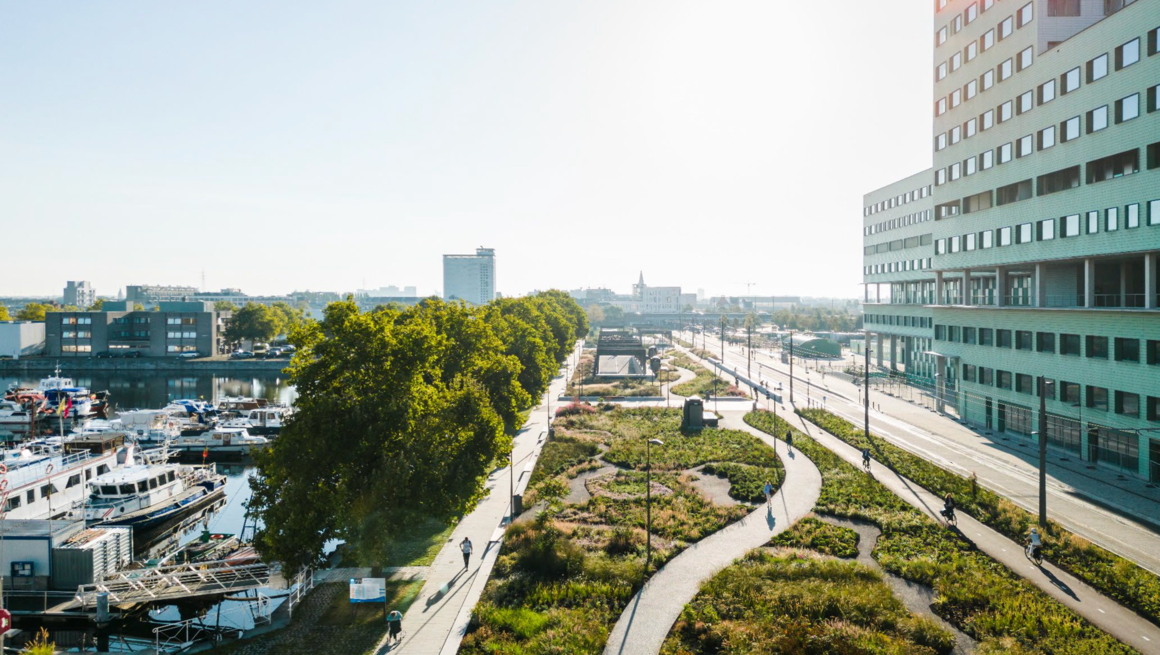 © A green edge along the docks, Antwerp. © OMGEVING
Let's take the exhibition "Picturesque" as a starting point for a wide reflection on the landscape architect profession in the 21st century. More than a hundred years after the world in which Buyssens lived, what are the challenges for landscape architecture in the face of climate change, the biodiversity crisis, the mobility revolution? What new forms of collaboration between disciplines must be engaged to give sustainable answers to the problems encountered? What are the challenges in terms of training? Buyssens' work and the multiple resonances it provokes are an opportunity to question our current practices and to reflect on how the profession is reinventing itself in the era of the Anthropocene.
Dates
Thursday, February 9, 2023
Place
CIVA, Rue de l'Ermitage 55, 1050 Brussels

Following a reflection led by Jean Noël Capart, we will cross views and debate on the complex questions to which practitioners have to answer. This round table gathers different actors of the landscape field in Belgium and aims to discuss and elaborate future visions and new modes of action.
With the participation of Björn Bracke (blikveld), Jean Noël Capart (Comité René Pechère), Roselyne de Lestrange (UCLouvain), Axel Demonty (Bruxelles Environnement), Aymeric Francqui (Latour & Petit), Johan Huybrechts (Sweco), Didier Moray (ABAJP-BVTL), Florence Provost (Brussels Environment), Marie-Hélène Quoirin (Arpayge), Bas Smets (Bureau Bas Smets), Ann Voets (IFLA-Europe, CRMS-KCML), Luc Wallays (OMGEVING)
Moderation: Ursula Wieser Benedetti and Serge Kempeneers