Unbuilt Brussels #3 — Presence / Absence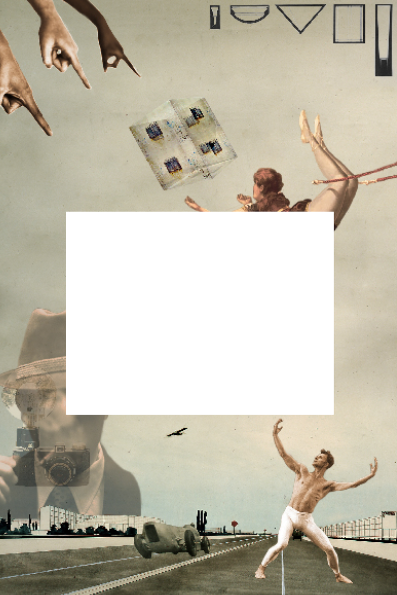 For the third edition of the UNBUILT BRUSSELS series, CIVA decided to entrust the curatorial mission to future architects, currently studying. Under the leadership of Patrice Neirinck, who heads the Art option of the Faculty of Architecture at the Université Libre de Bruxelles, 31 co-curators of Master 1 and two assistants undertook, with some unconsciousness, the underground exploration of the archives located in the basement of No 55 rue de l'Ermitage in Ixelles, thus confronting their own existence with the vertigo of history and disturbing questions that this does not fail to ask. The exhibition taking place at CIVA is the result of this in-situ experience, associated with a pedagogical approach manipulating ideas of "re-creation and / or re-translation".
Dates
Friday, July 5, 2019
Sunday, August 18, 2019
Place
CIVA, Rue de l'Ermitage 55, 1050 Brussels
Curator(s)
Architecture Faculty La Cambre Horta - Option Art
Through an Oulipian appropriation* merrily cannibalized in Ou A Po — Ouvroir d'Architecture Potentielle (Workshop of Potential Architecture), the curators chose to paraphrase Raymond Queneau "it may be less about architecture as such than about providing forms for the proper use of architecture. We call potential architecture the search for forms and new structures that can be used by the architects in the way that they like, translating in an exhibition this semantic shift towards the fields of architecture and art.
OPENING 04.07.19 — 18:30
CIVA — Free entrance
PERFORMANCE 04.07.19 — 17:30
Place Flagey — Free entrance
* l'Oulipo – Ouvroir de Littérature Potentielle (Workshop of Potential Literature) – is a poetic venture initiated by Raymond Queneau et François Le Lionnais to which have contributed, among others, Italo Calvino, Georges Perec and Marcel Duchamps.