Brussels Biennale of Eclectic Architecture: Suspense in the archives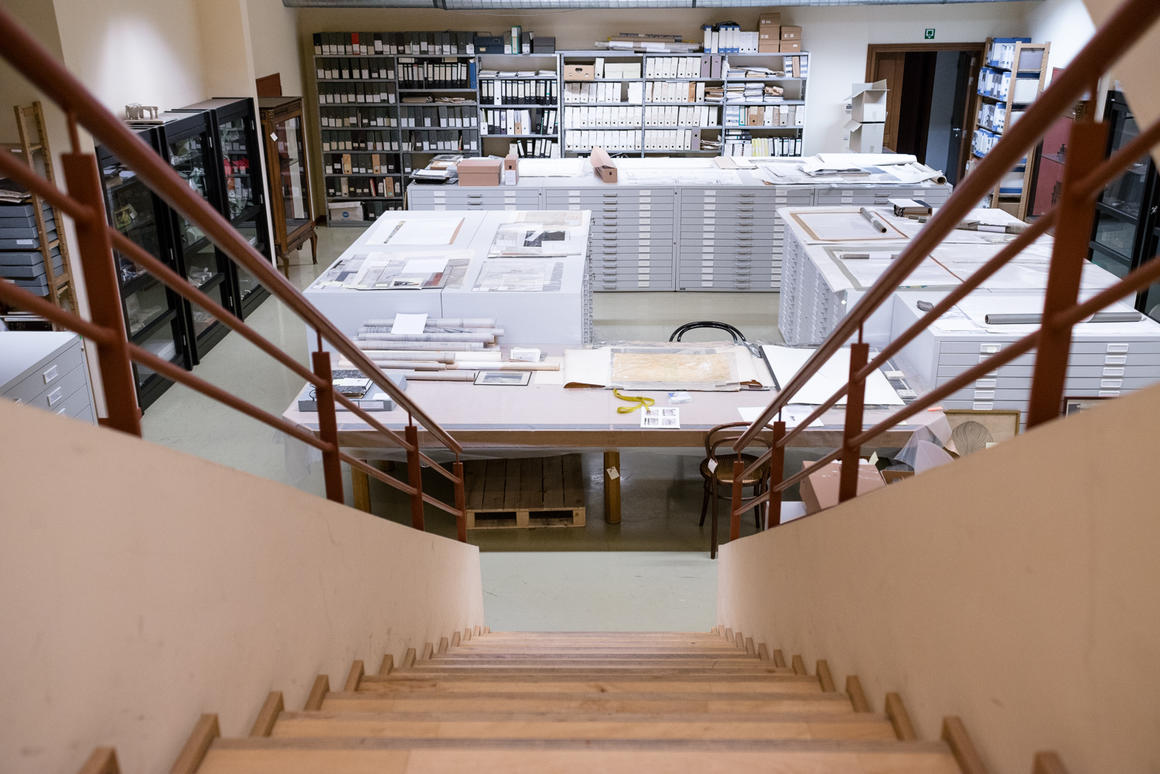 © Thomas Ost
CIVA invites children and grownups to conduct a police investigation in its archives!
The plans of famous eclectic architects have been stolen... Who is the culprit? What are his/her motives? The best investigators are out of their depth... It's time to solve this enigma thanks to various clues present in CIVA's archives, left by a slightly distracted and provocative thief....
In the darkness of the archives, each family will explore the secrets of eclectic architecture through the discovery of rare and precious documents! At the end of the tour, everyone will leave with a bag decorated with motifs inspired by CIVA's treasures!
Place
CIVA, Rue de l'Ermitage 55, 1050 Brussels
Hours
FR : 13h30 à 15h30 | NL: 15u tot 17u.
Ages
Activity for families with children from 6 years old
Price
8€ for 1 adult + 1 child
Reservation
Reservation required kids@civa.brussels / 02.642.24.50
Equipment allowed: a torch, a magnifying glass and a detective notebook.
Activity organised in the frame of the Brussels Biennale of Eclectic Architecture (BBEA).